Swimbaits, livebaits, metal jigs? Yep all of them will hook rockfish, but that doesn't mean you should overlook the tried and true shrimp fly rig, which is exactly what a lot of anglers are doing these days.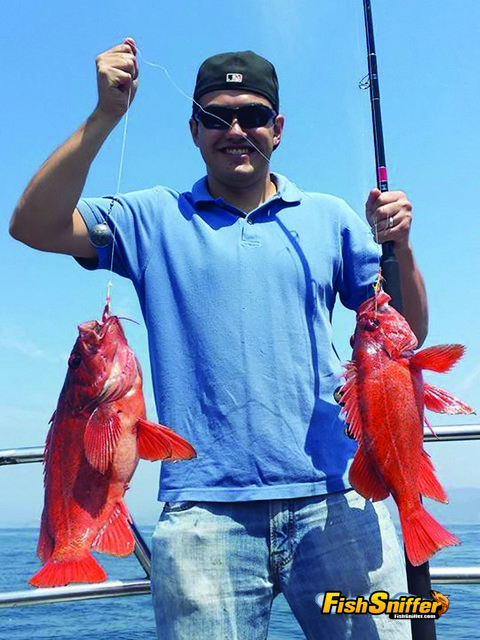 Shrimp flies are to rockcod fishing what PowerBait is to trout fishing, everyone knows that shrimp flies and PowerBait work, but there is a contingent of anglers that believe they are too season and too skilled to employ these "rookie" offerings. And this begs a question, do you want to look cool or do you want to catch fish?
If you want to catch rockfish along the California coast, I strongly suggest that you stash a selection of shrimp flies and shrimp fly supplies in your tackle kit along with those sexy swimbaits and $12 bar jigs that are accented with glow paint and holographic tape.
The fact of the matter is that shrimp flies have been around for decades for a reason. They are absolutely deadly for beginners and seasoned anglers alike and these days we have tools and accessories that make them more deadly than they've ever been before.
Before I get into shrimp fly tactics and hacks, I'm going to assume there are some anglers reading this that are planning their first ever rockfish adventure. This is a great time for such a trip, since outstanding rockfish and lingcod action is on tap all the way from Monterey to the Oregon border.
The cornerstone rod for rockfish and ling fishing is a 7 foot stick that has some sensitivity in the tip, but is capable of handling weights in the 8 to 16 ounce class. If you're exclusively a freshwater angler that sounds like a lot of weight, but it's really not. Let me assure you that out on the charter boats, weight can be your best friend. The closer to vertical you keep your line and the better your feel for the bottom, the better off you'll be. Bad things happen when your line goes off at a sloping angle and you lose feel for the bottom.
The rod should be teamed with a baitcaster style reel. Level winds are nice, but not a necessity. The reel should be spooled with 50 to 65 pound braid. Braided line is expensive on the front side and a lot of guys ask me if it is really necessary. Well it is absolutely necessary and since it lasts far longer than mono you'll actually be saving money by spooling up with braid.
Braid has almost zero stretch and has an impressive strength to diameter ratio when compared to mono. The fact that braid is thin allows you to use less weight than you would have to use to do the same job with mono.
The low stretch properties of braid make it extremely sensitive. This sensitivity gives you outstanding feel for the bottom and this translates to better control and less lost gear.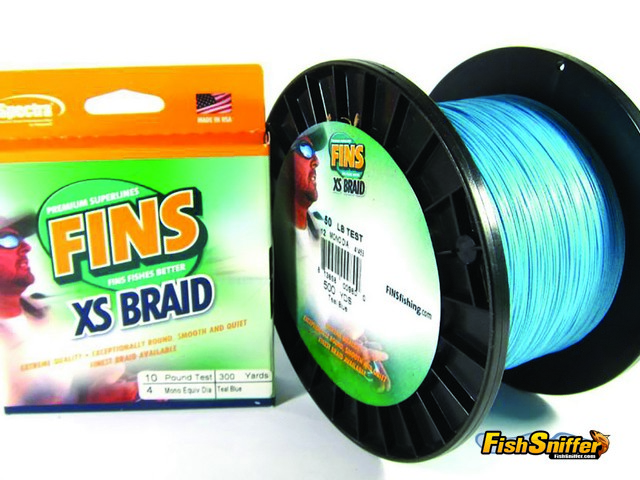 Okay, back to the shrimp flies, in years past anglers used shrimp fly rigs that sported as many as five hooks and I distinctly remember heading out to deep water during the winter months and fishing with two 5 hook rigs snapped together for a grand total of 10 hooks…Yikes!
Today with a two hook restriction in place using such a rig would earn you a ticket from the DFW!
The favored flies on the current fishing scene are P-Line Farallon Feathers. These deadly rigs sport a pair of flies. The leaders are about 36 inches long and come pre-rigged out of 40 or 50 pound mono. They have a swivel on the top end, a snap swivel on the bottom and two flies rigged on droppers are evenly spaced in the middle of the leader. The flies come in a variety of colors and are tied on either 3/0 or 5/0 hooks.
Does color make a difference? It certainly can. The tried and true traditional color is red and yellow and blue and white also has a solid following. Conventional wisdom dictates that yellow and red work better in shallow water and that blue and white is better when the going gets deep.
The truth is that I've had great luck with these colors as well as pinks and greens. Overall for day in and day out success, white is my go to.
To set up for shrimp fly fishing, simply tie your main line to the upper swivel and attach an appropriately heavy weight to the bottom snap. You can drop such a rig over the side and start catching fish on it, but for the best results, you'll want to tip the hooks of the rig.
For a long time squid strips were one and only choice for tipping. The ribbon like squid puts off scent and added movement to the rig. There are still plenty of anglers that employ squid strips, but more and more guys are discovering the deadly utility of Berkley's saltwater Gulp! grubs.
Gulp! grubs have 400 times more scent dispersion than ordinary plastic baits. This level of scent dispersion great expands the strike zone and this translates into more hook ups.
When I first saw Gulp! baits I wasn't too impressed but over time I've come to believe that they are on par with natural bait in terms of effectiveness. I've seen them hook rockfish, lings, stripers, halibut and more.
Alright, you're rigged up with a pair of Farallon Feathers tipped with Gulp! or squid. What is the presentation?
First I would once again advise you to used plenty of weight. For me that typically means from 12 to 16 ounces. You want your rig to stay as vertical as possible.
Most days all you need to do to hook up is drop the rig to the bottom and crank the reel handle a time or two once you feel the weight strike the rocks. The motion of the boat and the drift will provide all the action you need to hook up. At times if the fish are playing hard to get, small vigorous shakes of the rod tip add strike inducing vibration to the flies.
If the rockfish are suspended off the bottom, what I typically do is drop my rig to the bottom and then S-L-O-W-L-Y start reeling until I get hit. Whether I'm on the bottom or off the bottom, when I hook a fish, I reel just quickly enough to keep the fish from tossing the hook. You've got a second hook down there and since rockfish are school fish, hooking a second fish is always the goal!
Some days due to the conditions the rockfish will have lock jaw and won't hit a standard shrimp fly. As with other types of fishing when the bite turns tough I like to downsize. For these times I carry Sabiki rigs that feature No. 6 or 8 hooks. You'll have to cut these rigs down to two hooks as they usually sport four or more.
Sabikis are intended for hooking baitfish such as mackerel, but at times they are just what the doctor ordered for finicky rockfish. I've landed fish to 5 pounds on these rigs. If you want to tip them use a bit of anchovy skin, squid or a thin sliver of Gulp!