The story behind the Rancho Seco Recreation areas and the fantastic fishing it features is fascinating.
The Rancho Seco Recreation area features a 120 acre reservoir that boasts rainbow trout, Florida-strain largemouth bass, redear sunfish, bluegill and crappie. Fishing at the family oriented facility, operated by the Sacramento Municipal Utility District, (SMUD) and the Rocky Mountain Recreation Company, is a year round affair.
The reservoir, supplied by the Folsom South Canal, was built to serve as a source for emergency cooling water in the event of a nuclear accident. After the power plant was decommissioned in a ballot measure approved by the region's voters November 1990, the lake become a year-round recreational facility.
On February 20, the Norcal Trout Anglers Tournament Tour will pay Rancho Seco a visit.
The event, set in one of the valley anglers' favorite fisheries, will offer trout anglers of all ages and skill levels a great opportunity to catch some quality fish and win some outstanding prizes.
Two divisions will be available, both kids  and adults, with all anglers being allowed to compete from either the shore or from a boat! Great cash and prizes will be paid out at the end of this event.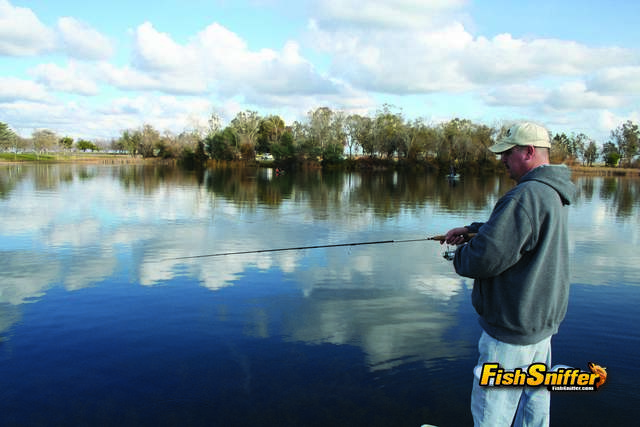 Pre-event adult division entry fee is just $20, ($25 if paid the day of event), with kids 15 and under receiving FREE entry! (Kids signing up the day of the event are $5).
For more information on rules and to sign up, visit: www.anglerspress.com or call 916-768-0938.