(Redding) It's going to be a great fishing season at Lake Shasta this spring and summer. The big lake is going to hit capacity, all launch ramps and facilities will be in full operation and the fishing for trout and bass should be excellent. As of press time the lake was less than 20 feet from the top and rising slowly.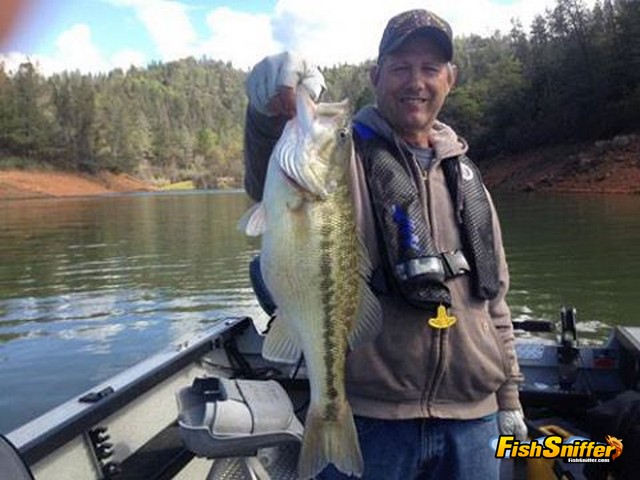 While fishing at Shasta in the near future is going to be great, anglers visiting the lake right now are experiencing mixed results. Trout trollers have been struggling to find fish. Certainly an angler can go out and topline with shad imitating spoons and plugs and expect a few hook ups, but since the fish are scattered reports of limits have been few and far between.
In contrast the bass action has been outstanding with anglers landing big numbers of fish that range up to about 3.5 pounds.
"The bass fishing at Shasta is pretty much red hot right now," related Kirk Portocarrero of SacRiverGuide.Com. "We've been scoring limits of bass during all of our recent trips to the lake. The top offerings have been plastic worms, tube baits and spinnerbaits. It won't be long now before the spawn ramps up and the bass fishing will get even better. We are ready to start trolling for king salmon and browns just as soon as they start showing consistently."