(Stockton) After a red hot striped bass bite over the past few weeks, there are inklings that the bite is starting to slow up as the spawning fish are moving out of the San Joaquin system.
Mark Wilson, striper trolling expert, said, "The days of 50 to 60 fish that we have experienced over the past few weeks are gone, but we managed 16 and 18 keepers on our two weekend trips with several fish in the 12 to 15-pound range. The action is occurring in the mornings, and the bite is pretty much over by noon."
"Our bigger fish are coming on shallow running P-Line Predators or Yozuri Crystal Minnows, and with most of the males at least halfway spawned out, we are hooking mostly females. The area from Eddo's below False River and the barges was best for us before we moved to the Sacramento River. You really have to work for the fish right now, but I expect another push of stripers coming through the Delta within the next few weeks," he stated.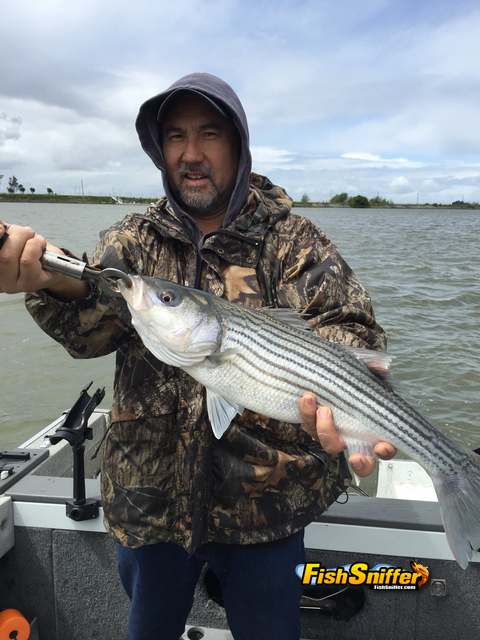 Gary Vella of Vella's Fishing Adventures reported, "We have been averaging limits from 6 to 8 pounds with around 19 to 20 fish per trip trolling deep-diving Yozuri Crystal Minnows in dark color patterns on lead core line."
Alan Fong of the Fishermen's Warehouse in Sacramento reported an outstanding largemouth bite, and he continues to find quality bass in the shallows on Senkos or topwater frogs. He said, "The water is already getting too warm too fast, and the fish are all shallow. There are no fry yet in the water, and most of the females still have full tails