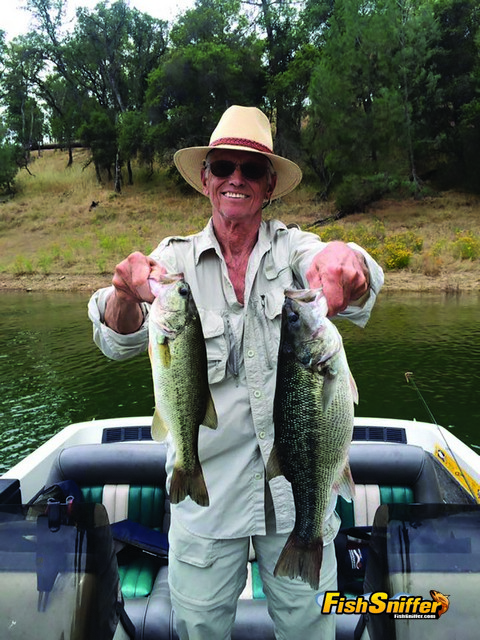 (Folsom) If you want to catch three species of bass – spotted, largemouth and smallmouth – Folsom Lake is a great prospect now.
"On my latest trip to the lake, Roland Martin (not that Roland Martin) and I caught and released around a dozen bass," said Don Paganelli of Paganelli's Bass Fishing Experience. "We caught all three species, topped by a 3-1-2 lb. spot."
"We hooked the fish first thing in the morning with a Bladerunner Swimtrix head with a swimbait trailer," he said. "As the day went on, we hooked the fish in the South Fork by switching to drop shotting with Robo Worms and tubes down to 25 feet deep."
Trout fishing is also going strong at Folsom. James Netzel of Tight Lines Guide Service and crew landed 12 rainbows while trolling Speedy Shiners in red dot bullfrog in the North Fork. They trolled at 35 to 50 feet deep with leadcore line 200 feet behind the boat.
"We marked kings in the South Fork, but we couldn't get them to bite," he noted.
The water level is now 453.50 feet in elevation, 12.5 feet from maximum pool. Both the Brown's Ravine and Granite Bay's ramps are in operation.