By Kevin Hofer
There are plenty of lakes in the Mother Lode and Bay Area that offer kayakers of all experience levels some epic trout fishing at this time of year.
These lakes are great but when you want a change of scenery or to escape the crowds of powerboats or just feel like a bit of an adventure, look to the Sierras!
Some of my favorite lakes to escape to are just up the hill, below or right at the snowline. Ok, I know everyone just wants to know where to go and what to use right? Well here's a brief overview of a few of my favorites, starting with Beardsley Reservoir.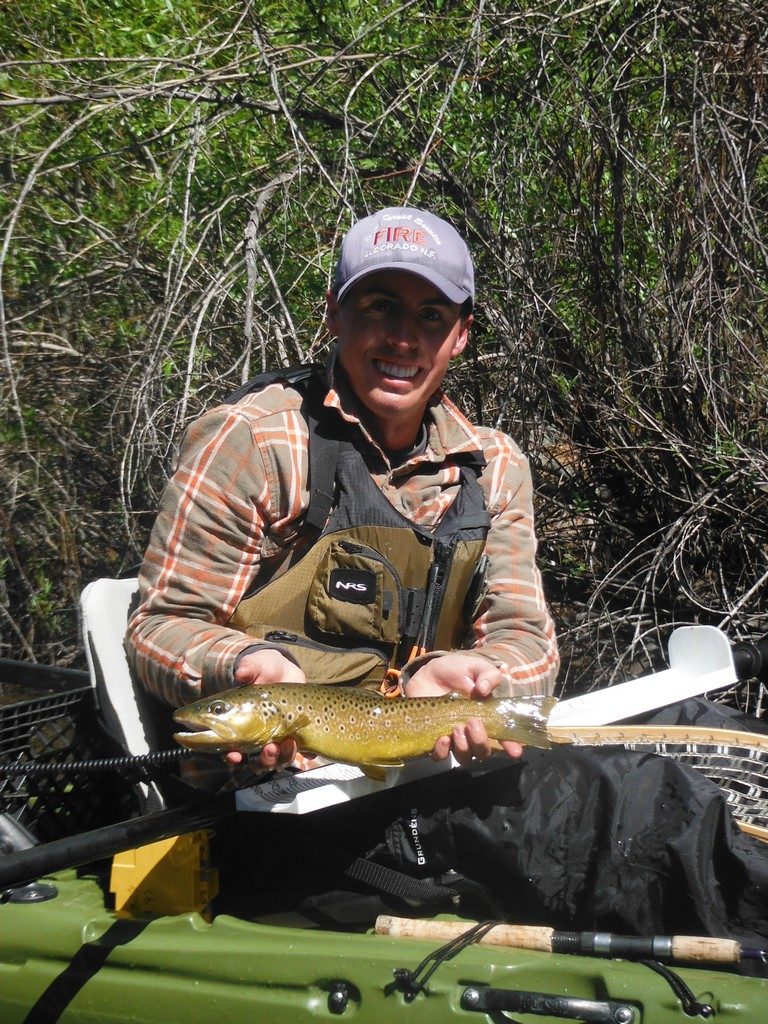 If you can get in, the rainbow trout fishing is outstanding on a trolled dodger and worm/Berkley Mousetail, small Rapala or Kastmaster. Though the size of the fish likely isn't going to be huge. The quantity of trout and the scenery will more than make up for it. Don't get me wrong though, there is a shot at catching a nice German brown if you focus your efforts on them.
If the wind blows you off the main lake, a short trip to Beardsley Afterbay may offer more protected fishing. Be aware there are special regulations here, and it fishes more like a slow moving river than a lake if the pumps are operating. Marabou jigs and wooly buggers will produce bites as do No. 4 Panther Martin spinners in the in the gold and black finish.
If numbers are not your game and big fish are, then an expedition to Salt Springs Reservoir should be added to the bucket list. I'll start by saying the wind warnings posted by the dam are no joke so use caution.
In the winter the water level is low, which helps consolidate the fish, but this also means that at times a few hundred-foot scramble through rocks is required to get a kayak on the water.
To have a lake all to yourself it is worth the effort for sure. There are some quality 5-10 plus pound browns lurking in these waters. While I have not caught one yet, I have witnessed a few trophies caught that keep me coming back.

I've caught fish in the 2-3 pound class trolling Rapalas and I'm looking forward to trying a few new techniques on my next trip here as I search for the trout of my dreams!
Another often overlooked lake that's worth paddling around if you haven't, is Sly Park a.k.a Jenkinson Reservoir.
What I really like about this place is the variety of species it has to offer including rainbows, brown trout, mackinaw and even a healthy smallmouth bass population.
My favorite technique here is to troll an F-11 Vampire Rapala or a broken back rainbow trout pattern lure, both covered in trophy trout Pro-Cure.
I work the edges early and then move into the bays with leadcore to target the macks deeper down. Just be sure to bring a big enough net. My first time there I only had a small trout net and didn't know what to do when I hooked into a 32 inch mackinaw. I did land it but I don't recommend grabbing them by the jaw. There are some sharp teeth in there!