By Arlando Abella
Recently my buddy Jarred Mcachrean and I decided to go looking for Delta stripers.
It all started when Jarred texted me one morning and asked if I wanted to go fishing. We met in Galt, Ca and fueled the boat up as we were anxious to get on the water and get to work on some of the most aggressive fish in the local area, big bad Delta stripers!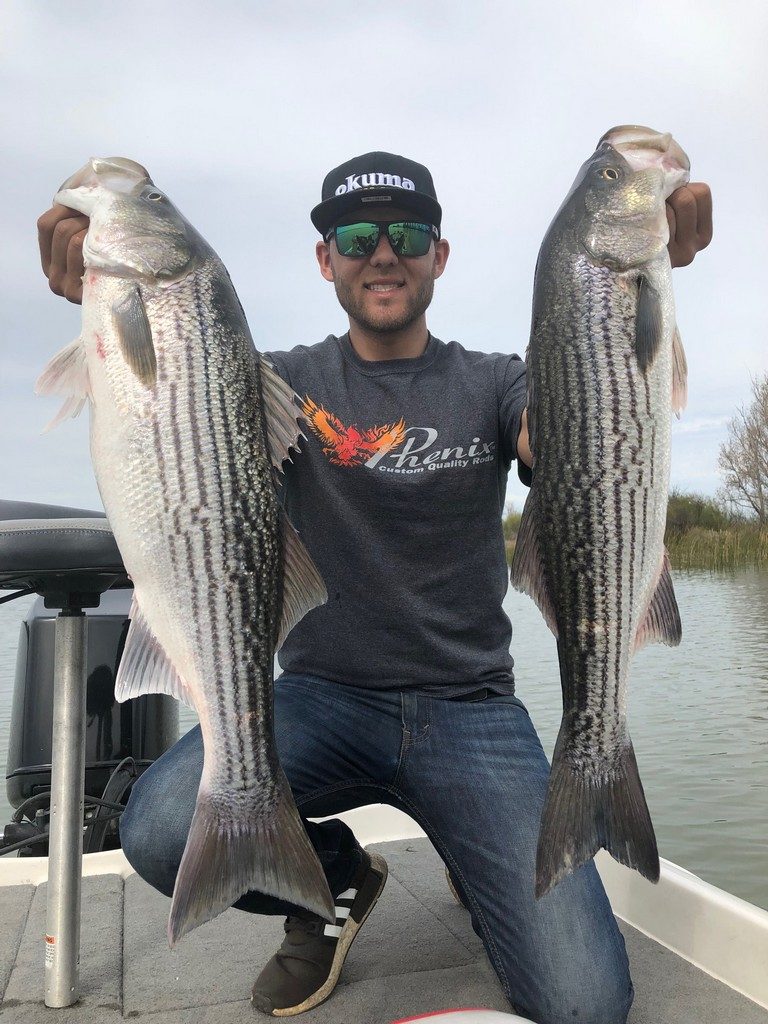 We got to Tower Park Marina and put the boat in the water. As we idled through the no wake zone I immediately began at rigging my Phenix Recon Elite paired with and Okuma Helios SX for battle.
My bait of choice was a River 2 Sea S-waver. As we approached our first spot I immediately began throwing to the tip of a tule island that had current pushing bait into it.
On my second cast the rod almost got ripped out of my hand. I Immediately swung and connected with an absolute tank. As the fish was running with no sign of stopping my rod went limp.
I reeled my lure in with disappointment and was soon to find out that my split ring was completely straightened out and one of the hooks was missing.
The water temperature was sitting around 56° with approximately 2 foot of visibility. We decided to run to our next spot.
As we pulled up to our spot Jarred made a long cast to the "Sweet Spot", immediate connecting with a solid striper.
As we continued down the bank Jarred continued to get bit on his swimbait rigged on an under-spin head.
When the bite died down for a moment, we decided to head back to the first spot of the day.
As soon as I drop my Minn Kota 112 Fortrex, I began working an island break, midway through my cast my rod got thumped. I swung as hard as I could and my rod immediately doubled over.
My drag started running and my heart started pumping! Several minutes later I landed a solid 10 to 12-pound class striper.
By this point we had figured the bite out and we were getting hit every other cast.

Jarred landed another striper and I hook up with another giant striper. Once again, the striper outsmarted me and it threw my S-waver from its mouth.
About then the tide really started to come in and the bite really fired up.
We decided to run to our final spot and really put a hurt on some spring bass. As we were enjoying catching schoolie sized fish Jarred made a phone call.
As Jarred was talking on the phone and not 100% focused on his bait, the biggest fish of the day decided to take advantage of the moment and catch both of us off guard.
Jarred's bait was next to the boat and a huge 20-pound class fish decided to strike. Of course, that fish easily got away!
All in all, in was a great day on the Delta even though we lost several big fish. If you would like to battle some stripers and maybe take home a striper dinner the bite is still very good in both the Sacramento and San Joaquin Rivers.
Small plastic swimbaits and jigging spoons are working very well. Find the fish, show them the lure and you'll be happy with the results when a muscular striper puts a bend in your rod and your heart skips a beat!