By Kevin Hofer
In the bass world, Northern California may be best known for its largemouth in Clear Lake and the Sacramento Delta, or its giant spots at Bullards Bar, but this part of the state also has a healthy smallmouth population.
Scattered through the Sierra Nevadas and the valley below are a variety of lakes that provide the habitat needed for a smallmouth to thrive. Cool water, baitfish, debris laden and rocky shorelines, flats with various substrate, ledges and drop-offs, all the things they want and love can be found at a lake near you!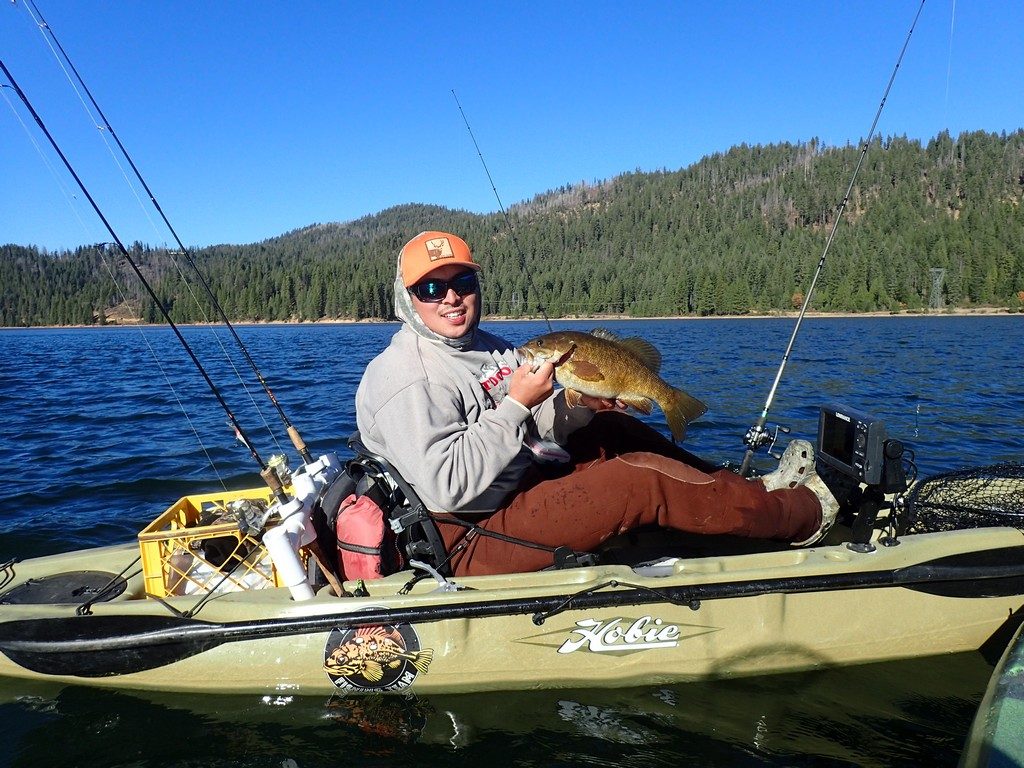 The state record smallie, a 9lb 13oz, 24.75incher, was caught in 2007 at Pardee reservoir. I've never come close to catching one this big, but pound for pound they fight way harder than largemouth, so even a 2-3 pounder on light line can be an absolute blast.
Besides a great fight, another thing that I really enjoy about the NorCal smallmouth is that you can find them living in some very scenic mountain lakes.
I enjoy watching eagles or deer while floating around on those days when the bite is tough… or worse non-existent.
Those that know me, know I'm more of a trout or ocean fisherman than a bass guy, so it's no surprise when I say I discovered most of my mountain smallie lakes while targeting trout.
One of my favorite ways to fish lakes that have trout and smallies co-inhabiting the same rocky shores, is to troll Rapalas in the shallows.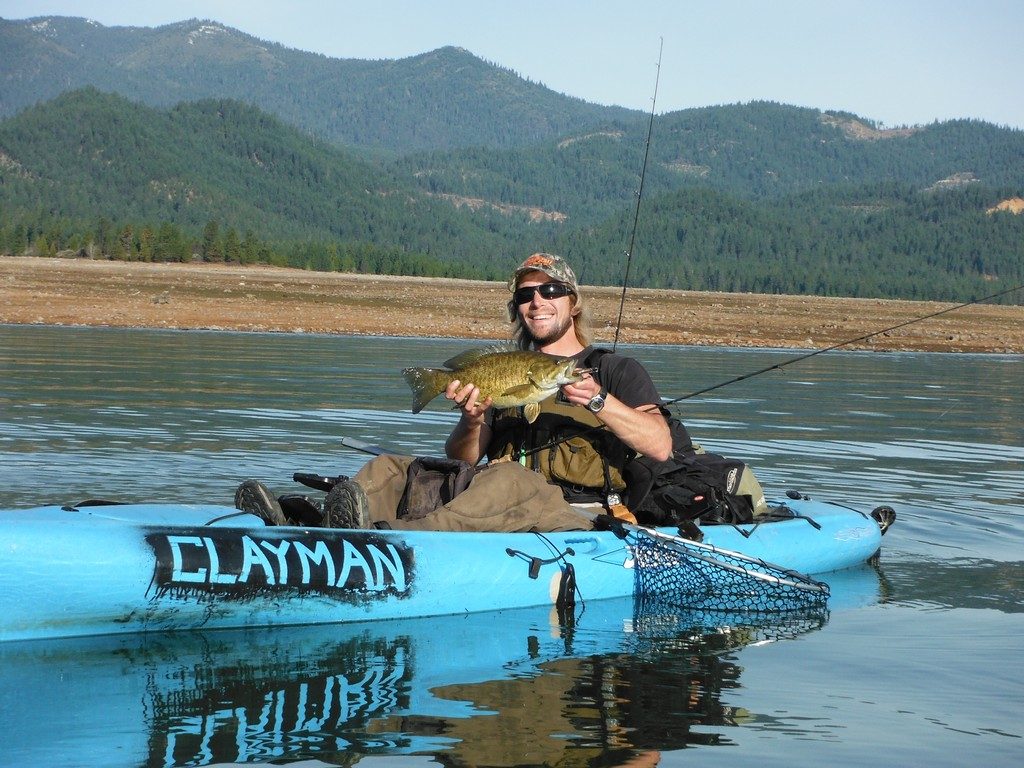 Both species of fish cannot resist the subtle wiggle of the minnow imitating lures. On the inside/shore side rod I use a shallow diver and on the outside/lake side I run a deeper diving lure, ideally having both lures be near the bottom.
Bouncing off the occasional rock can help trigger bites, be prepared to sacrifice a few lures to the bottom when trying this, especially if there are tree stumps on the lake bed!
I've had consistent results fishing like this all months of the year, at lakes such as Jenkinson, Berryessa, Folsom, Almanor or Pardee. The technique also worked trolling along the rip rap of the Sacramento River levees but instead of trout by-catch its striped bass or largemouth.
Not all the smallies I catch are by accident, one year a buddy and I planned an adventure to fish the pre-spawn bite at Trinity Lake. It was an amazing trip I will never forget.
We happened to time it just perfect and the bite was wide-open when trolling jerkbaits through the shallow flats. Troll around and every once in a while, give it a jerk and let it pause, they were crushing it on the pause.
More recently on a trip to Plumas county the trout quit biting in the middle of the day and I knew there were bass in here from previous accidental catches.

So, I went over to the rocky dam of the lake I was fishing and found a feisty school of smallmouth feeding on small baitfish. Pulled out my go-to Kastmaster and had a blast fighting some beautiful fish on a beautiful lake. No matter where you find them you will not be disappointed in the fight these scrappy fish put up, good luck and tight lines!